Ministry of Education
In 2017 I assisted the Ministry of Education with presenting their research on parents, caregivers and communities perceptions of school and ministry communications.
The final deliverables were a range of 10 printed posters and handouts that visualised their qualitative and quantitative analysis for a range of stakeholders.
The design incorporated Ministry of Education colour and branding, while using a sketchy aesthetic, which was made easy through the use of the Semiotic library. The majority of the charts were produced using Semiotic, with some additional charts made using RAW Graphs and D3.
Examples of the charts and handouts produced:
Slope chart comparing the uptake and awareness of Communities of Learning by region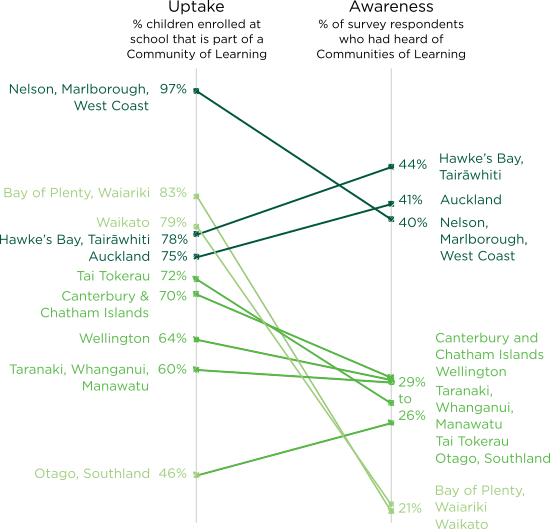 Choropleth map comparing the partcipation rates of schools in Communities of Learning by region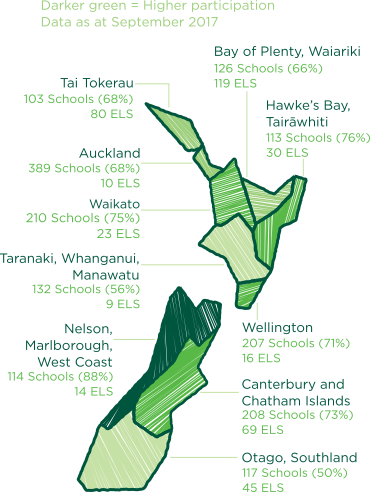 Stacked bar chart showing rates of children staying in a school after certain events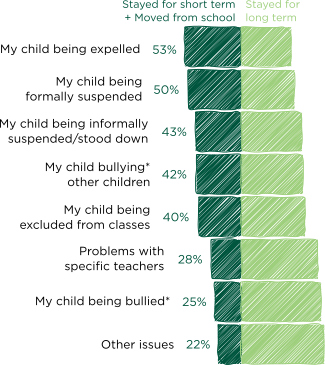 Sankey chart comparing the experiences of parents, whānau and caregivers when dealing with a school about a child's issue, and the subsequent decision to stay with that school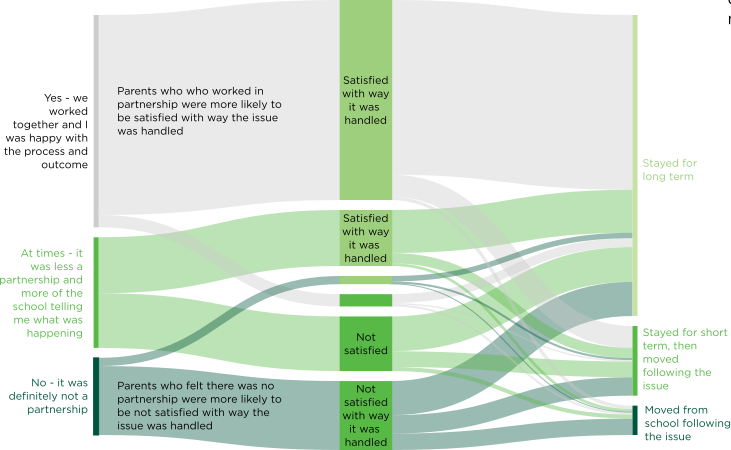 One of the Handouts summarising the results on how parents, whānau and caregivers feel about how schools' handle childrens' wellbeing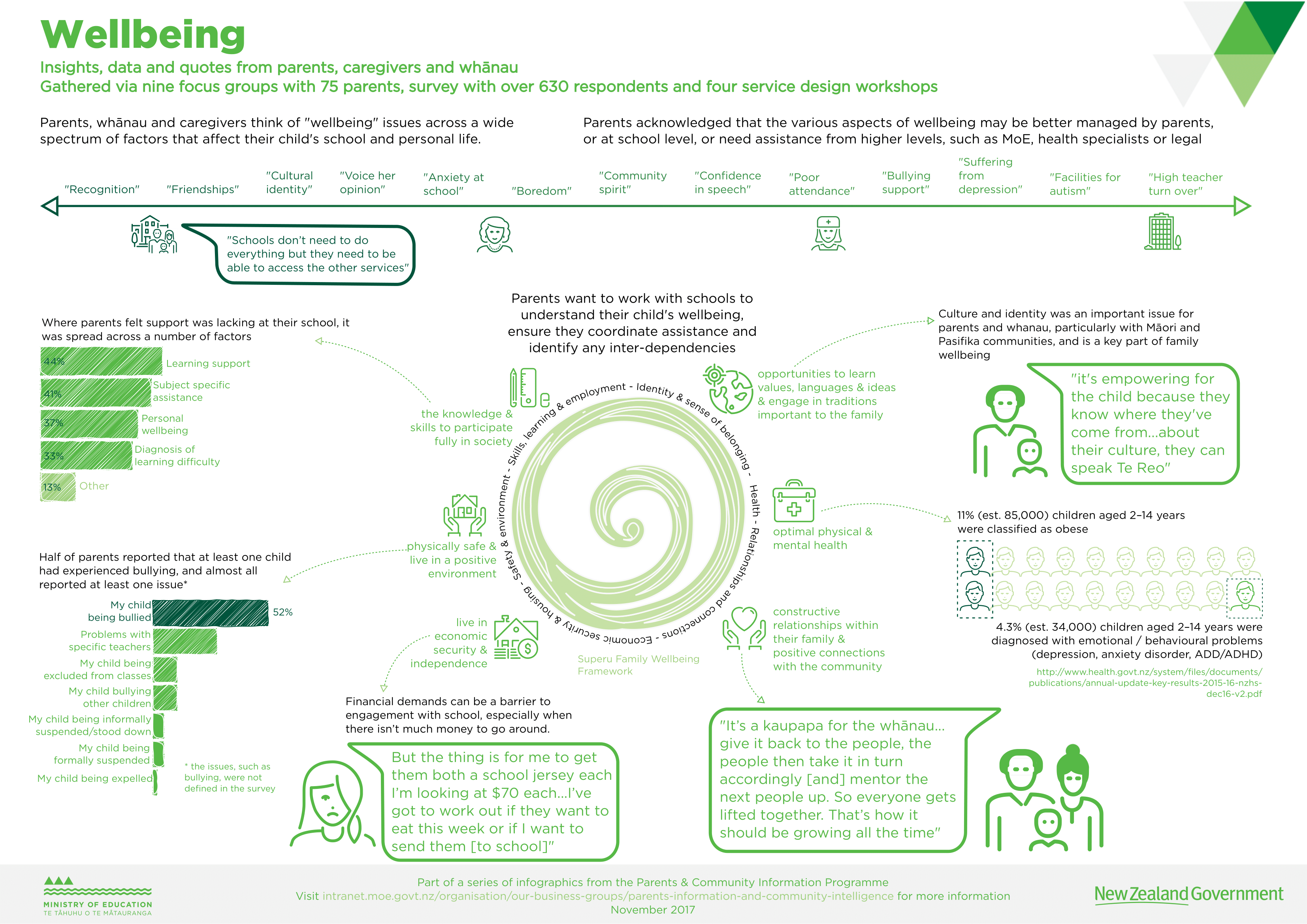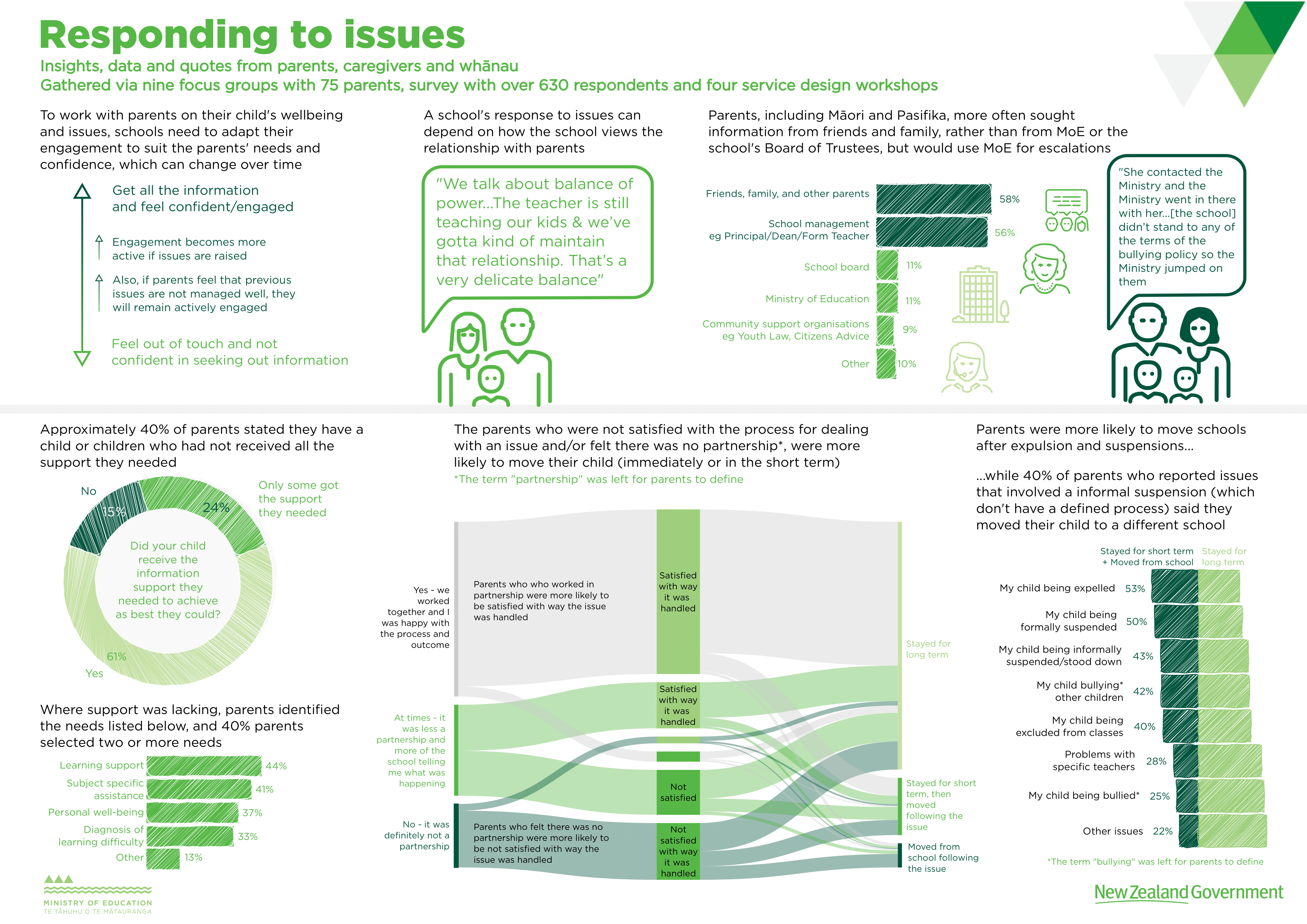 The final handouts were presented to the Minister for Education in 2018:
https://www.education.govt.nz/assets/Documents/Ministry/Information-releases/Ministerial/PICI-parents-Market-Research-key-findings.pdf